Human Relations Consulting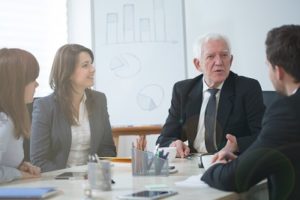 The College of the Sequoias Training Resource Center now offers Human
Resources Consulting. Human Resource issues can be daunting and
confusing. Don't let your business goals get sidetracked by hiring/firing
issues, safety rules or policy concerns.
Consulting Solutions:
HR Department set up/restructure
HR Audits
HR Compliance
Employee Handbook
Organizational Design/Change
HR Department Effectiveness
Workforce Management
Performance Evaluation
Compensation Programs
Employee Relations & Development
Recruitment and Onboarding
Job Descriptions
Employee Engagement & Retention
HR Technology (HRIS/HRnt
Benefits Management and Auditing
Volunteer Management
"Complying with all of the California HR laws is a challenge that many employers struggle to meet.  Working with an experienced consultant can keep the company out of trouble and avoid  pitfalls and penalties." – Faith Driscoll, Attorney at Barsamian & Moody.
Contact us for more information!
www.cos.edu/trainingcenter
[email protected]
(559) 688-3130